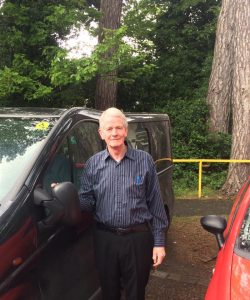 The Anne Sullivan Centre aims to support  people  who are deafblind to pursue meaningful, active and fulfilling lives through a range of individualised programmes and activities. We recognise that volunteers make an invaluable contribution in supporting us acheive our aims. The Centre welcomes volunteers from all walks of life and backgrounds.
Volunteers
We aim to increase our use of volunteers to:
Increase the variety of skills, activities and opportunities we can provide to our service users
Ensure that our service meets the needs of our service users
Develop an independent,  public voice within our organisation to help ensure our accountability to our service users and stakeholders
Increase contact with and participation in our wider community
Volunteers are not required to have any previous experience in volunteering or indeed in the area of disability. Volunteers are not paid for their involvement with The Anne Sullivan Centre but the organisation is committed to providing support and development opportunities for all volunteers.
Development and support
The Anne Sullivan Centre aims to:
Provide a clear role description  for each voluntary role which will highlight the necessary skills, experience and availability required to fullfil it.
Match volunteers with suitable roles and activities based on their skills and experience
Offer full induction training in relevant areas, including policies and procedures
Ensure that volunteers have  access to support and supervision
Create an environment where volunteers feel confident to discuss any issues or concerns and to share ideas on how the service can be improved.
Whatever your motivation may be, we are committed to ensuring that your volunteering experience will be a valued and positive one.
What the Anne Sullivan Centre asks of  volunteers:
To respect and be committed to the values and aims of the organisation
To treat staff and service users with respect and dignity
Promote choice, independence and inclusion
To demonstrate empathy and understanding to our client group.
To be punctual and reliable and to give the organisation sufficient notice if unable to attend
To attend essential training and support sessions
To respect the confidentiality of service users and the Anne Sullivan Centre
Core Competencies
An ability to relate well to people
An interest in learning sign language and augmentative communication
A patient and understanding personality
An interest in supporting People with Disabilities to live full and active lives
Interested in Volunteering?
We are currently recruiting for volunteer drivers and support volunteers for our Outreach program.
If you require more information about these voluntary roles please contact Stephen on info@annesullivancentre.ie for more details or download a Volunteer Application Form
All our voluntary positions are subject to Garda clearance and reference checks.